10 Things I Wish I Knew Before My First Ultra Music Festival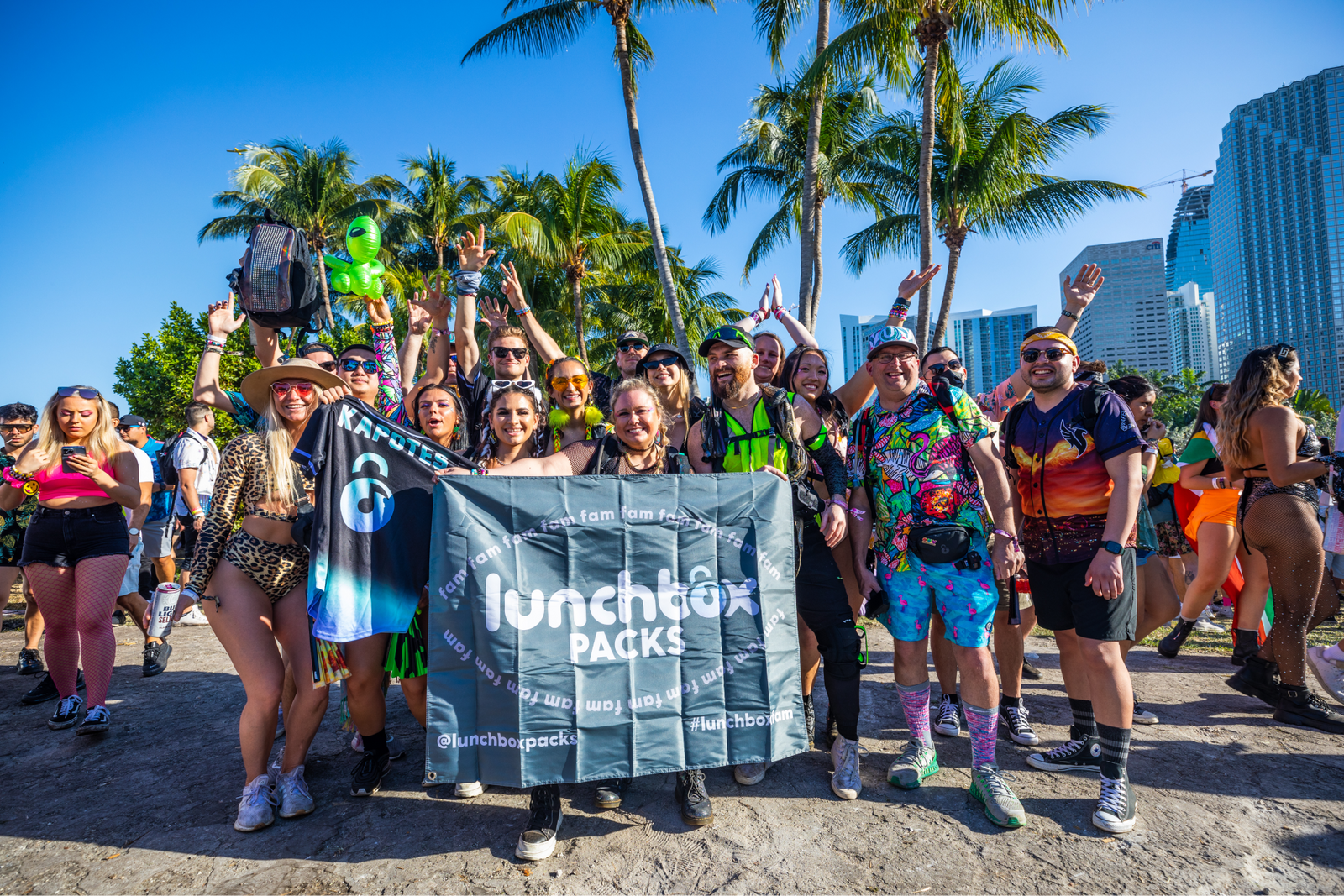 Written by Bebe Howell (@bebe_howell), lunchbox team member
Each spring in Miami, Ultra Music Festival brings in over 150,000 attendees from all over the world to experience some of the greatest dance music that the scene has to offer. It is a massive occasion with tons of shows taking place within the festival and during Miami Music Week leading up to the festival. If you're a first-timer this year, these are 10 things you should know before heading to one of the biggest electronic music experiences around.
Image Credit: Kevin Verkruijssen
1. Do not rely on Ubers/other rideshare apps to get back to your hotel.
This is only a safe bet if you plan on leaving the festival long before its actual end time. Leaving when the music ends means that you'll probably be waiting over an hour for a car; and the surge pricing is no joke as well. I recommend utilizing the metro where you can, even if it means solely using it to be transported a few stops away from Bayfront Park in order to have better access to a better rideshare pickup spot.
2. Don't sleep on Miami Music Week.
Ultra is great of course, but MMW is a huge opportunity to see many unique lineups, showcases, and venues across the city. Expect to see exclusive B2Bs with some major artists as well. You can always hit a pool party in the beginning of the day and then head over to Ultra later in the afternoon. This can lead to some longer lines to get into the festival, so I recommend choosing parties that are either after the festival ends at night, or on different days from Ultra as a whole.
3. The heat can be brutal.
When you're partying under that strong Miami sun all day, you become dehydrated before you even realize it. I cannot recommend bringing a Lunchbox Hydration Pack enough. That insulated hydration system also comes in clutch with the high temperature levels throughout the weekend. Make sure to also drink some electrolytes before you head in each day.
4. Wear sunscreen!
Similar to #3, the Miami sun is sneaky. You don't want to start off the weekend with a sunburn that lasts for the remainder of the festival. It's uncomfortable, painful, and puts a damper on your experience. Make sure you're wearing and reapplying sunscreen throughout every day.
5. Earplugs are a necessity.
Ultra has some of the most top-tier production in the world: That means the sound is LOUD. Never underestimate the damage that not wearing earplugs causes. Your future self will thank you!
6. Don't stay at main stage all weekend.
It's easy to get caught up in all the major headliners that Ultra has to offer. However, there is so much talent beyond that stage; particularly at Resistance. Don't overlook it even if you don't consider yourself a techno fan. The ambiance and atmosphere inside that megastructure is enough to keep you coming back for more all weekend.
7. The crowd is a hit or miss.
Ultra brings in a wide variety of attendees. Many are not familiar with rave etiquette, so be prepared to face that. This tends to be an issue at main stage more than the other stages, so there's another reason to tap into tip #6. It is also important to note that there is a ton of theft reported here year after year. Make sure your cell phone and other belongings are secure in one of our Lunchbox Packs to ensure that you can be worry-free for the entire experience.
8. The cell service is also a hit or miss.
It's best to always be prepared to have zero cell service at all and plan your meetup spots with your group accordingly. If there's a set that you're all adamant about catching together; choose an exact place and time to meet up at before heading into Bayfront Park that day. You never know whether or not you'll be able to get in contact with people later on. Sometimes the cell service is great. Other times, not so much.
Image Credit: ultramusicfestival.com
9. Get there as early as possible each day.
The security/wristband scan lines get extremely long as the day goes on. This is because people are coming from other MMW events and choose to go to the festival later in the evening. People have reported waiting over 2 hours in line to get into Bayfront Park. Save yourself the hassle and get there earlier in the day. You'll get to catch some awesome up and coming artists that way as well!
10. Have the Ultra app downloaded on your phone before going.
This is the easiest way to keep track of the schedule and artists' set times. As things change at the last minute, the app is always the first place to update each stage's schedule. You also never know when the festival will announce some special surprise sets, so keep those notifications on as well.
I hope these tips help your first Ultra experience go smoothly! This is one of the top electronic festivals in the game, and each year they bring in a killer lineup and production to make an all-around incredible weekend. If you're not attending, be sure to tune into that livestream all weekend long on Ultra's website to see what these artists have in store for their first major sets of the season. Check out my full YouTube video about all things Ultra and MMW here.