How to String Your Lightshow Wires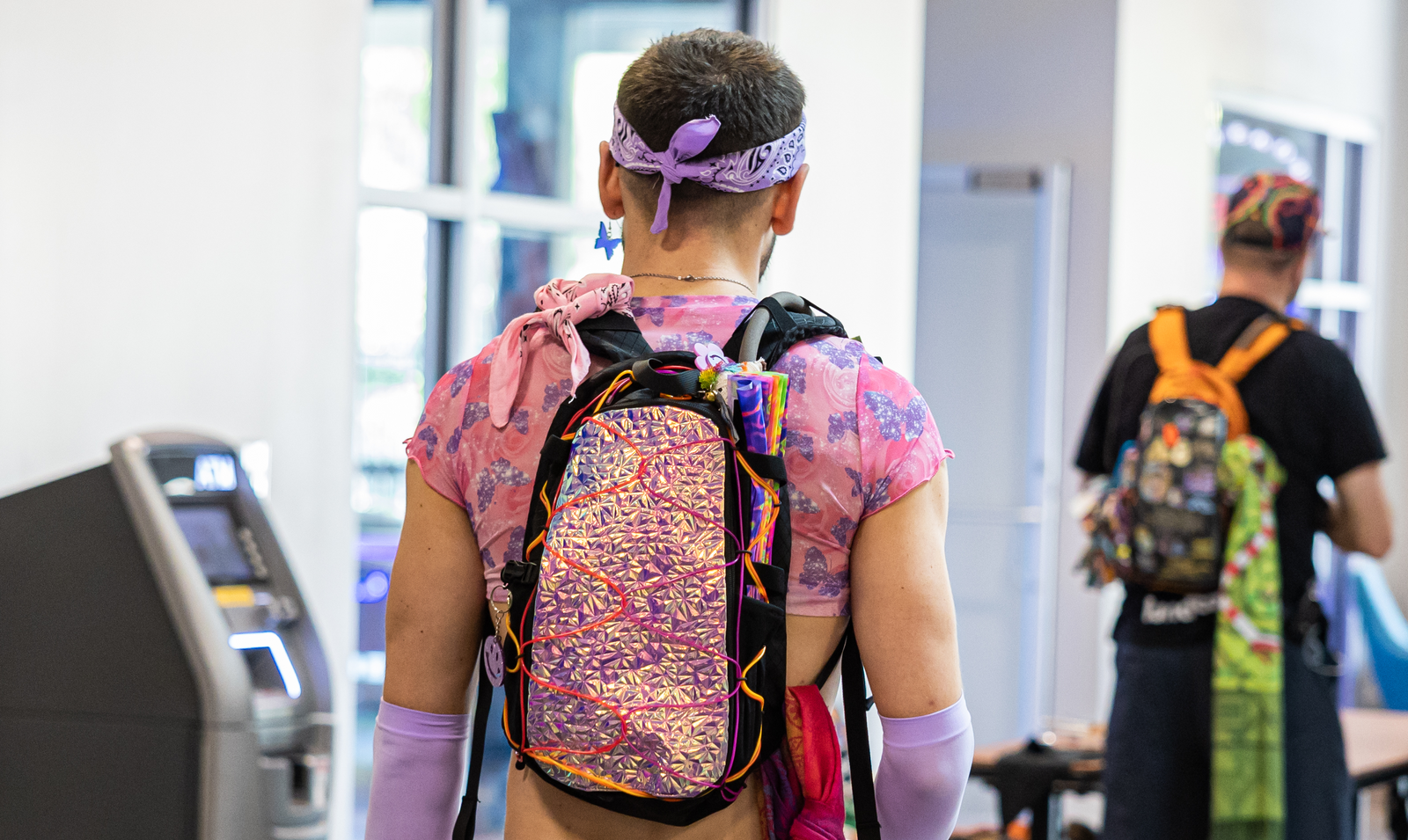 Written by Jonte-Paviel Mufti (@jontepaviel)
What's up, everyone? Today I'm going to show you how to thread my favorite light pattern technique. 
First up, you need to decide what colors you're going to use. Then go ahead and flip your pack over and locate the two top slots. And now we can get into it.  Select the two colors you want to reflect on the front of your pack, and we will essentially weave to create an X pattern using the top slots on opposite sides. Pull each wire all the way through the top slots, leaving just the black and splitter inside of the pack. Go ahead and flip her over.
Now you will cross the wires down the front panel to create the X pattern using the elastic loops placed around the pack. Once both wires have been weaved through the top corner loops, you can now wrap the two wires in the center of the bag, returning the wire to the original side of the panel. We call this a loop de loop and pull.You should essentially get something that looks like this in the middle.
After you get the first X pattern, repeat the same process down the front of the panel. Your pack should look something like this. I like to use all of my wires, so I will weave both colors around the frame of the panel and stick both ends back to the opposite top slot they started from.
After your first wires weave back through the top slot, do the exact same process for the other wires. Well, and then it should look something like this. I like to be as bright as possible, so I will weave two other colors around the siding of the pack using the elastic loops. So that way my final light show looks something like this. There's absolutely no perfect way to doit, so just have fun with it.
Finally, connect your wires to your USB inverter to the lunchbox battery pack, zip it up, and you are golden. I am such a fan of this light lightshow pattern. You can always find me in a crowd, which is perfect because I am a wanderer. There are a million and one ways to make your pack as unique as you are, so get to it. And I cannot wait to rock out with you.
Note: Every light show wire design uses different lightshow wire loops, so create a unique design that best fits your vibe and needs.