How To Use Your Lunchbox This Summer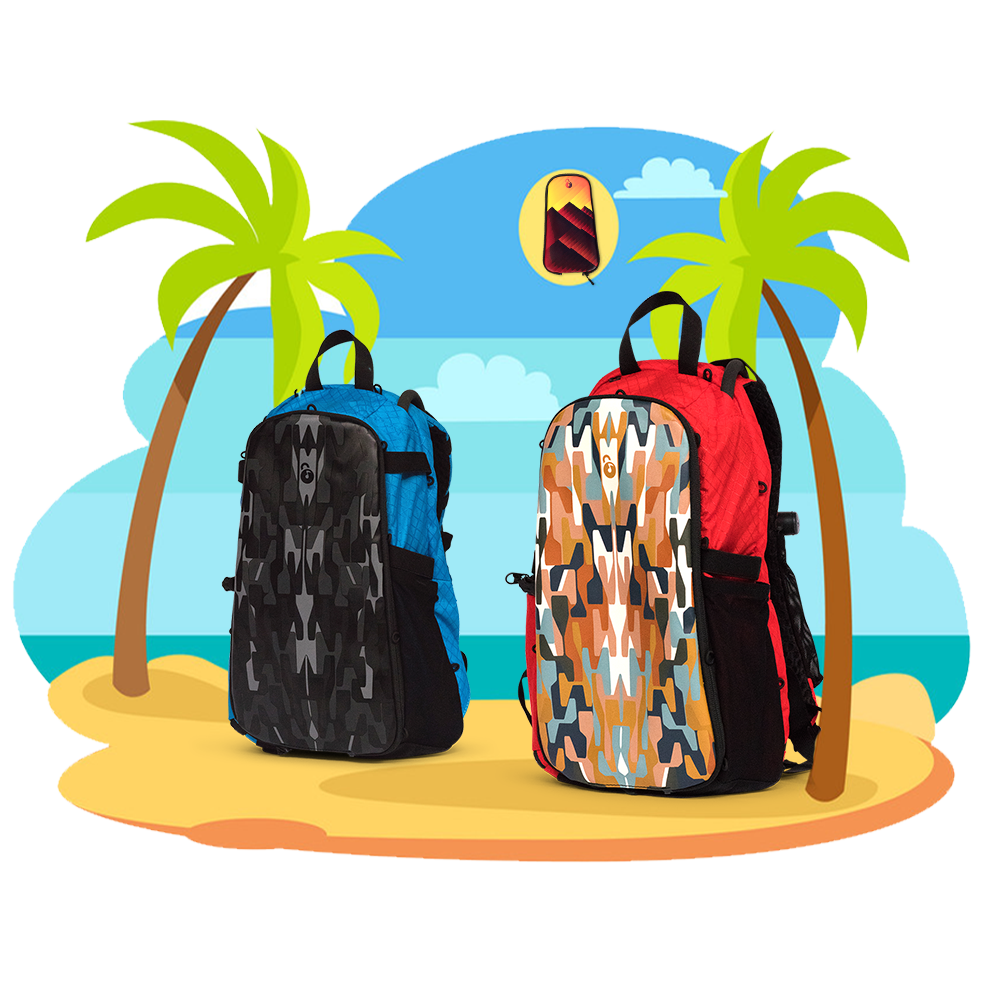 Watch the video above to learn how to pack your lunchbox hydration pack for summer activities like trips to the beach!
Insulated Compartment
The bottom compartment is insulated to keep your bladder cold so you can have cold water to drink all day long. During the summer, the lunchbox team likes to use this space to hold some drinks when heading to the beach with friends.
Oh. And by the way...After testing things out, our team soon realized that the insulated compartment holds up to 6 white claws or cans of a similar size. Good to know when it gets hot but you want to stay cool! 
Side Mesh Pocket
The side mesh pocket, which typically holds a fan at festivals, is a great bonus space for any larger items like a portable speaker or sunscreen! This pocket is easy access for you to just grab your item and go! 
Top Compartment
If you want to pack a snack or meal for your trip, the new mesh pocket in the top compartment is the perfect spot to hold any of these items. Pack a sandwich or snack for your next walk, hike, or trip to the beach! If you want to keep any of these items cool, store them in the bottom insulated pocket. 
Front Strap Mesh Pockets
Turning to the front of the bag, the two mesh pockets on both straps are the perfect place for sunglasses, your phone, or a granola bar. These are designed for smaller essentials that you need easy access to. In our lunchbox 2.0 pack, we expanded the mesh pocket to accommodate even larger cell phones. 
No matter what activity you find yourself getting into this summer, you can customize your lunchbox to fit your needs! 
Still waiting to join the fam? Choose your summer lunchbox by clicking the image below! 
For our fam members....Are you already using your lunchbox for a summer adventure? Send the lunchbox team a photo and let us know how you're using your pack. We'd love to hear your tips and tricks.