Your Guide to the European EDM Festival Circuit: Summer 2024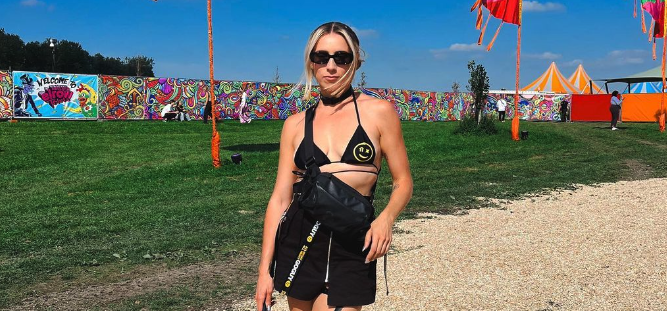 Written by Charlotte Houareau (@thenittygrittyguide)

As the brisk winds of winter retreat, giving way to the vibrant hues of spring, Europe dons its most festive garb, awaiting a season filled with the infectious energy of music festivals. If you've been yearning for the definitive experience of summer in Europe, your moment has arrived and now's the time to start planning!
Fasten your seatbelts, music festival revelers! We're embarking on an exhilarating journey through the pulsating heart of European music festivals in the Summer of 2024. The continent transforms into a tapestry of thumping bass lines, soaring vocals, and ethereal electronic rhythms. It's time to mark your calendars for an unparalleled festival season in Europe.
Balaton Sound 2024
Picture yourself on the sandy shores of Lake Balaton, the setting sun casting golden hues as electrifying beats resonate through the air—that's Balaton Sound for you. It's a blend of beachside relaxation and high-voltage performances. You won't want to miss the headlining sets, the 2023 lineup featured Armin Van Buuren, Dimitri Vegas & Like Mike, Vini Vici, KSHMR, and more! Your ticket to this lakeside paradise will cost €229 (approximately $245) for a 3-day pass. 
Electric Love Festival 2024
Electric Love Festival in Salzburg, Austria, offers a seamless blend of music and nature. This year's lineup did not disappoint, featuring names like Charlotte de Witte, Alok, Steve Aoki, Robin Schulz, Lost Frequencies and more. Surrounded by the breathtaking Alpine vistas, the festival's stages come alive with an eclectic mix of electronic music genres. Tickets for this mesmerizing experience will be available at the end of September, GA early birds will be released for €211 (approximately $226). 
Ultra Europe 2024
Ultra Europe, set along the scenic Adriatic coast, promises more than just world-class EDM; it promises an unforgettable journey featuring boat parties, fireworks, and top-tier DJs against a backdrop of historic ruins and azure waters. The festival always boasts an unmissable lineup, this year's included the likes of Charlotte de Witte, Zedd, Carl Cox, Timmy Trumpet and many more. Tickets can be found at €229 for a 3-day GA pass. 
Tomorrowland 2024
Tomorrowland, held in the lush environs of Boom, Belgium, is more than just a festival—it's a fantastical utopia of storytelling, immersive stages, and boundless creativity. The multi-tiered stages offer not just music but a visual feast, with laser shows, pyrotechnics, and 3D projections. The headlining acts promise a memorable experience, in the past, they have included industry heavyweights like Martin Garrix,Tiësto, Amelie Lens, Steve Aoki, Tale of Us and so many more. For ticket pricing, you're looking at €355 for a full weekend pass (approximately $381). Don't forget to pre-register on December 6, 2023!
Creamfields North 2024
Often touted as the UK's leading dance music festival, Creamfields brings an array of electronic genres under one roof—or, more accurately, under an open sky filled with fireworks and lights. Born from Liverpool's iconic club night 'Cream,' the festival has grown exponentially, becoming a rite of passage for electronic music aficionados. Expect nothing short of audio-visual extravagance with state-of-the-art stage designs, LED light shows, and of course, a lineup filled with the who's who of the EDM world. Based on this year's lineup, get ready to catch unforgettable performances fromCalvin Harris, David Guetta, Martin Garrix, Armin van Buuren, Tiësto, Camelphat, Becky Hill and Diplo.Tickets for this unique 4-day celebration start at around €327 (approximately $315). 
Mysteryland 2024
Mysteryland is a haven for electronic music aficionados, featuring a rich tapestry of genres from techno to trance. This year's must-see headliners included Alesso, James Hype, Paul Van Dyk, Claptone, and Oliver Heldens, to name a few, and there is no doubt next year's lineup will be just as phenomenal! Set amidst the lush landscapes of Haarlemmermeer, the festival promises a smorgasbord of visual and auditory experiences. Tickets for this unforgettable 3-day celebration start at around €169,50 (approximately $181). 
The European music festivals of 2024 offer something for every taste and adventure level, making it an unforgettable season of endless celebration and musical bliss. Gather your gear, get your festival crew ready, and mark your calendars for the adventure of a lifetime!