How to Use Your Lunchbox Hydration Pack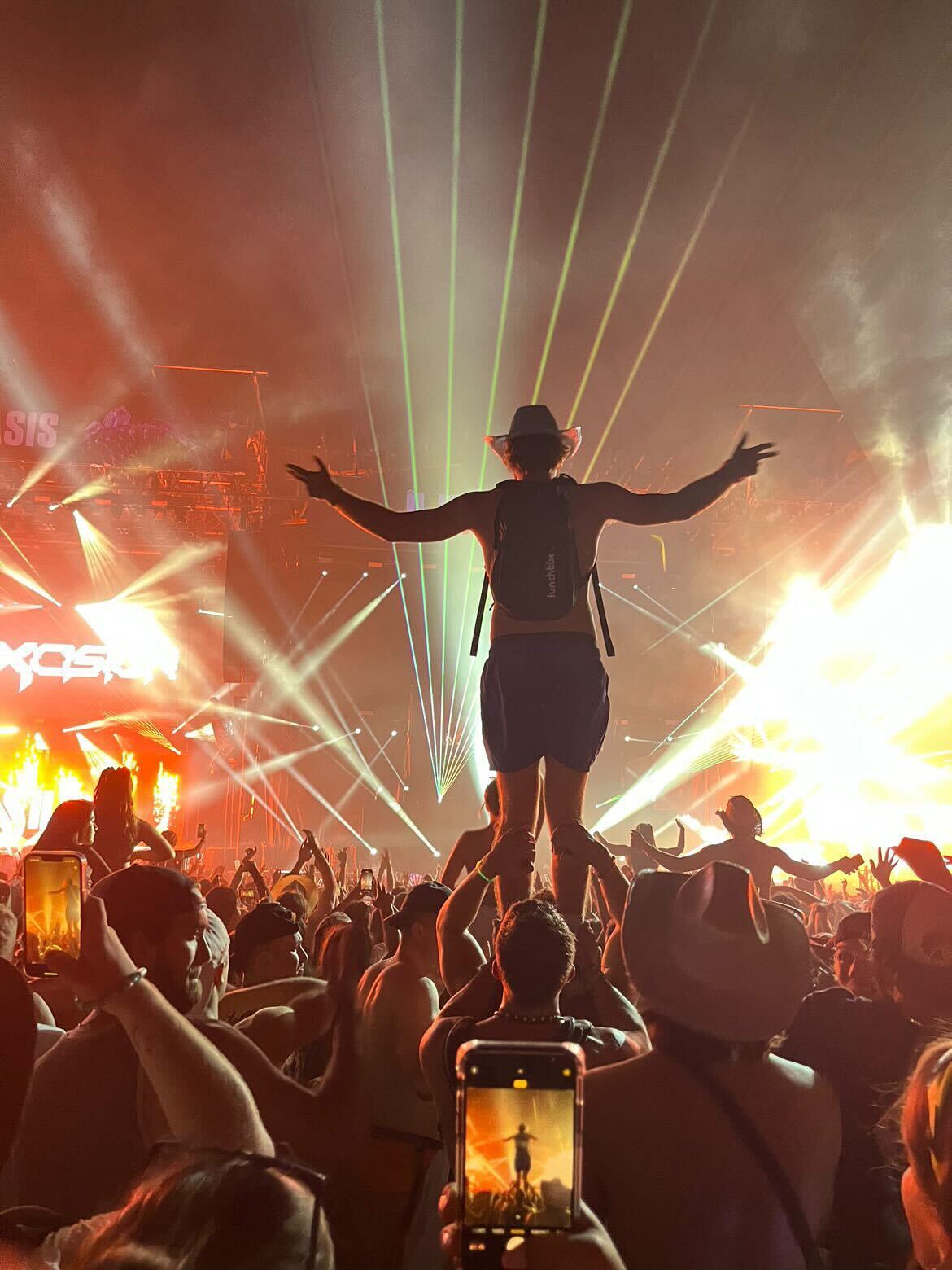 The OG Lunchbox Hydration Pack was literally created to solve common festival obstacles.  Trouble getting through security? Spilling your water everywhere at the fill station? Or worst of all…get your stuff stolen?! Lunchbox's Hydration Pack is here to your rescue! 
Its size packs everything you need to explore a large-scale outdoor venue for a day (or more). It was built with security specs for music festivals in mind, so rest easy that you'll be able to breeze through security. The 2 liter bladder and easy fill mechanism ensures that you spend more time on the dance floor instead of in the water line. And the most important benefit of all – peace of mind as your items are stored securely thanks to our anti-theft features like inverted zippers, zipper clips, and cut-proof material. But…you knew all of that already…right?
In addition to single day festivals, multi-day festivals, camping festivals, and concerts, there are so many other opportunities to bring along your go-to experience companion. Check out some of our recommendations!
Outdoors - Going on a hike? Taking a leisurely bike ride? Spending an afternoon kayaking? These are just a few outdoor activities that your Lunchbox is perfect for! Not only will it keep you hydrated on your adventures, but you can stash away some snacks, a face towel, and all of your personal belongings. Not to mention, the material is water resistant as well!
Traveling the World - As an avid traveler myself, I take my Hydration Pack with me wherever I go (as long as my suitcase doesn't go over the weight limit). My pack stores all my essentials safely and keeps me hydrated from the airport to my final destination and beyond.
 Theme Parks - Headed to Disney World or Universal Studios and sick of carrying a bulky backpack? Your Hydration Pack is a great alternative to bring along to store some sunscreen, snacks, a Powerbox external battery, your wallet (so it doesn't fly off on one of the rides), and whatever souvenirs you pick up. 
Beach - Clip a speaker to one of the straps and store some ice cold drinks in the insulated lower pocket to ensure you have good vibes all afternoon!
Non-Professional Sporting Events - Are you in an intramural league? Bring your Lunchbox with you to your next game instead of a big duffle bag to store deodorant, a change of clothes, and a full bladder of cool water. Be sure to put your phone and wallet and clip the zipper in the top compartment to avoid becoming a victim of theft.
Whether you're headed to your next music festival, outdoor adventure, or theme park, consider bringing along your versatile Lunchbox Hydration Pack so that you can focus less on staying hydrated and losing your personal items, and more on making unforgettable memories! If you're looking for something more compact and lightweight, consider our Snack Pack or Sling Pack.
Written by Leo Wong, Lunchbox team member